Brand new bicycle tools for Bike Week
31st May 2021
Bike Week, the annual campaign from Cycling UK, is officially here on the 29th May – 5th June. The theme of Bike Week 2021 is health and wellbeing – you can find out more at www.cyclinguk.org/bikeweek.
To coincide with this national celebration of cycling, Draper Tools is launching a brand new range of bicycle tools and accessories. We've got a whole new series of cycling essentials to help keep you safe and ensure your bike's in tip top condition. Read on for a few of the highlights of this new collection.
Handy new 16-in-1 multi-tool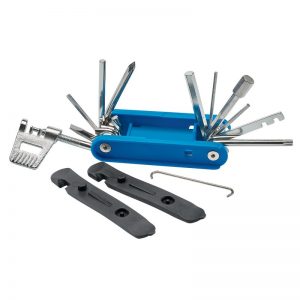 A highlight of our new cycling collection is the durable 16-in-1 Multi-Tool, ideal for bike repairs and maintenance when away from home and by the roadside. It's equipped with 16 tools including tyre levers, chain hook and breaker, spoke wrenches, hex keys and screwdrivers. With this tool you can carry out a wide range of jobs such as fastening and loosening bike fixtures, tightening spokes to optimum tension, replacing tyre wheels and maintaining the chain. This multi-tool is a handy, lightweight, pocket-sized addition to your cycling toolbox or kitbag.
Step up your bike storage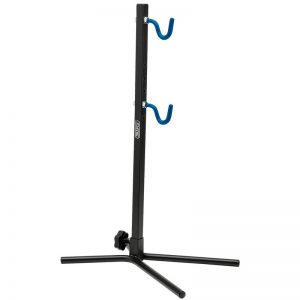 Store your pride and joy with care while not in use or when you need to work on it with the new Draper Bicycle Cleaning Display Stand. This smart steel bicycle stand can be used to raise the rear wheel off the ground for bike display, cleaning and light maintenance. It includes two 100mm long hooks, which are silicone coated to help protect the bike frame from scratches when in use. The hooks can be mounted on the stand at different heights (350, 380, 410, 440, 470 and 570mm) to cater for different bike frame sizes. It's well suited for mountain and road bikes. It's a must have for any serious cyclist!
Be seen with bright bike light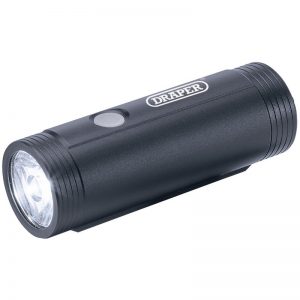 High quality bike lights are an essential for dark, misty or wet weather conditions, so choosing LED lights is a good idea. The brand new Draper Rechargeable LED Bicycle Front Light has 10W LED bulb, capable of producing up to 400 lumens. It's lightweight and durable with aluminium casing, and there are four lighting modes: low, high, SOS and strobe. Don't forget to check out the Draper Rechargeable LED Bicycle Rear Light too and the new Rechargeable LED Bicycle Light Set.
Brand new Draper Bike Tools range – out now!
The new Draper cycling range also includes a Bicycle Chain Whip, CO2 Inflation Cartridge, a Universal Spoke Key, a Hand Pump and many more high quality essentials. Browse the full range here.