Mother's Day Gift Ideas
23rd Feb 2021
Mother's Day is coming up soon (14th March) and while it's going to be different this year, we hope you're still able to mark the occasion and show your mum how much she means.
If you could use some gift inspiration we've got plenty of practical present ideas – many of which can be ordered from online stockists, so you can stay safe at home.
Great Big Garden Gift Set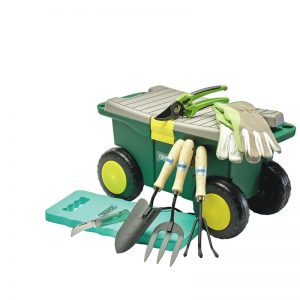 Draper Tools Gardening Essentials Tool Kit
For any mum who loves to garden, or for those who have got into gardening during recent times, this is an ideal tool kit. It features an essential and versatile collection of gardening tools consisting of a hand fork, hand cultivator, hand trowel, soft-grip secateurs and a pruning knife. For comfort, the kit is supplied with a pair of gardening gloves and a garden kneeler. And, instead of making several trips to your shed or struggling to carry all the gardening tools at once, there is even a tool cart supplied, creating a go-to place for storing and transporting garden tools. What's more, the tool cart doubles up as a garden seat too.
A little something for cyclists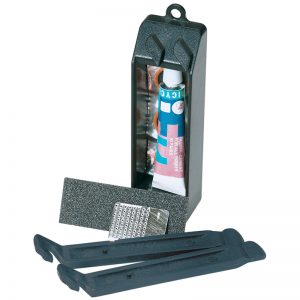 Draper Tools Puncture Repair Kit
Does your mum love to get outdoors on a bike ride? Many of us have taken up cycling in recent times. No keen cyclist should be without a puncture repair kit - this high quality set from Draper Tools contains all the tools needed to make minor puncture repairs to bicycle tyres including nylon tyre levers, repair patches, a file and abrasive paper. Its compact size means it can be taken anywhere, it's an ideal gift for any cycling enthusiast.
Ultimate Cordless Drill Kit for DIY Mums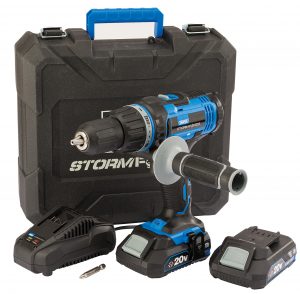 Draper Stormforce 20V Combi Drill Kit with 2  Batteries + Charger
If your mum's been getting into DIY lately, then here's a gift she'll really use. This feature packed drill is part of the Draper Storm Force® 20V Power Interchange series – where one battery system powers the entire range of power tools. It's an impressive bit of kit, offering three functions in one tool: Drill, Screwdriver, Hammer. Other great features include a two speed gearbox with 22 torque control positions, variable speed control with electronic brake, spindle lock and LED worklight. It comes with a carry case, 2 x 2Ah batteries and a quick one hour charger – so there's no need to stop working should she use up one battery, just swap batteries over and keep going. It's brilliant for big jobs!
Helpful Hand Tool Set
Draper Stainless Steel Heavy Duty Soft Grip Fork, Trowel And Weeder Set 
This is an ideal gift set featuring a high-quality fork, trowel and a hand weeder, all made from heavy duty stainless steel that's been hardened, tempered, mirror polished and fitted with a hang hole. The soft grip handles provide added comfort, even when used for prolonged periods, making it an ideal choice for the keen gardener who likes to while away the hours outside.
The Gift of a Family Picnic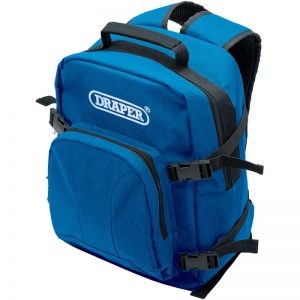 Draper Tools Backpack Cool Bag (15L)
For anyone who loves picnics, camping and the great outdoors, the Draper Backpack Cool Bag makes a brilliant gift. There's plenty of space inside to pack a family picnic. The main storage compartment has removable insulated foil lining for easy cleaning as well as a non-insulated front storage compartment. It features adjustable padded backstraps for comfort and heavy duty zips.
The Gift of Perfect Pruning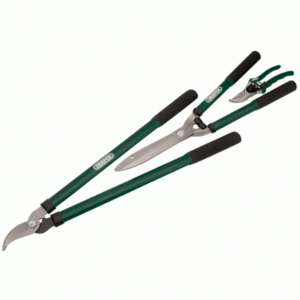 Draper 3 Piece Lopper, Shears And Secateur Set
This three piece set makes a great gift for any mum who's passionate about her garden. It's suitable for a range of garden pruning tasks and features:
610mm bypass, 535mm garden shears and 203mm secateurs

Hardened and tempered carbon steel blades

Soft grip handles
It's the ideal practical present that the gardener in your life will use year after year.
Happy Mother's Day
We hope these ideas help to inspire you this Mother's Day – remember all of these items are available from online retailers so you can stay safe at home while shopping for something to make your mum smile. However you're celebrating this year, we hope you have a good one.