A quick look at secateurs – bypass, anvil and ratchet
26th Aug 2022
Secateurs are the ideal tool for pruning, dead-heading and generally cutting back smaller plants and shrubs. They are also handy for cutting fresh flowers and harvesting fruit and vegetables.
As with many gardening tools, you'll find there are different types, and deciding on which you need depends on the exact task at hand.
Bypass secateurs
Bypass secateurs are the most common type used by gardeners. They have two blades that work in the same way as a strong, robust pair of scissors, with a sharpened blade crossing over a thicker blade acting as a platform. The blades also have pointed ends to make it easier to work in among branches and clusters of stems. They are particularly suited to use on living plants and for cutting up to 15mm in thickness.
We have a range of bypass secateurs to suit the casual to the professional gardener, with features such as soft grip handles, corrosion protection and thumb locks to secure blades. We've also just introduced a bypass secateurs set with a stylish, easy to wear holster.
Anvil secateurs
With anvil secateurs, the blades cut in the same way as a knife would press down onto a block or chopping board. This type is particularly useful for cutting t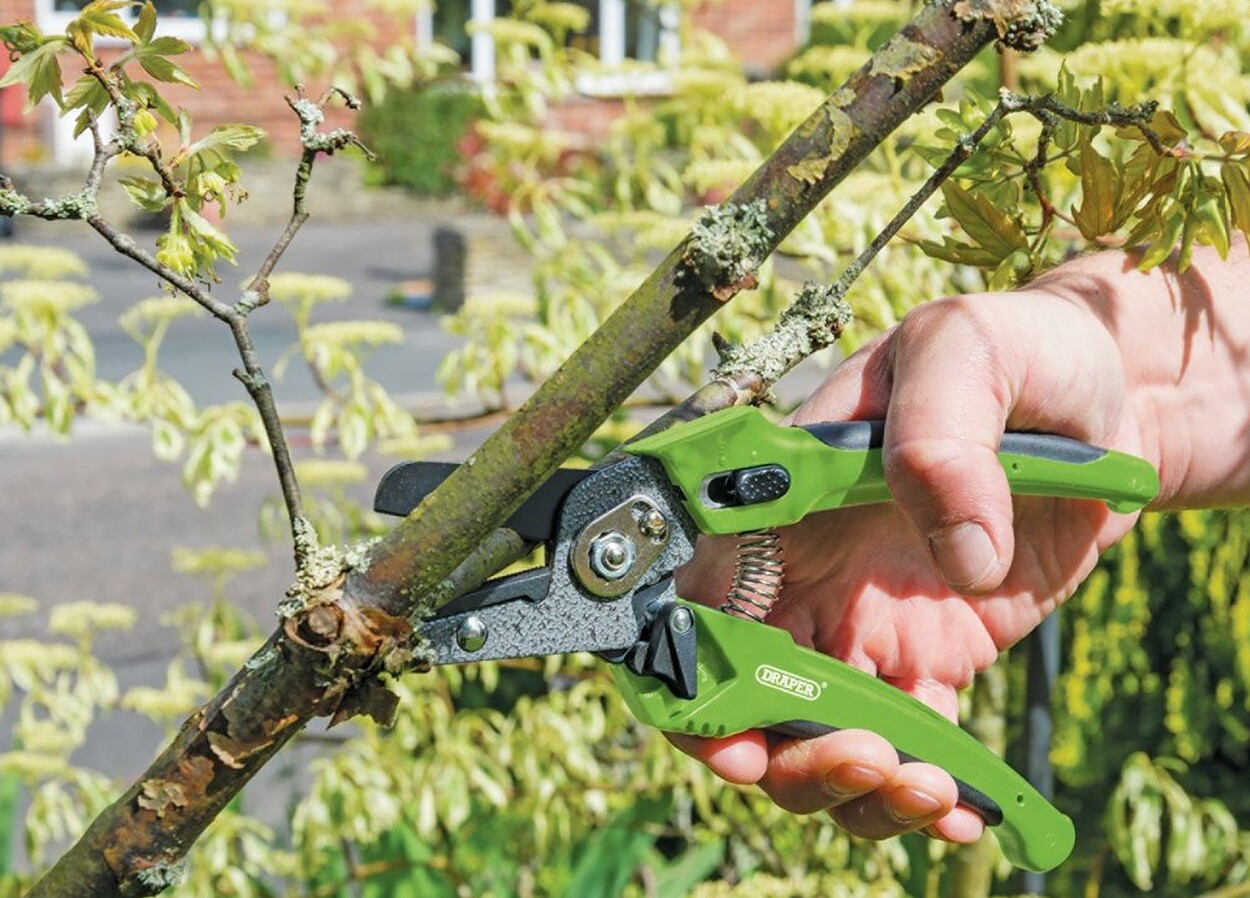 hrough thicker branches and stems as well as dead wood.
Our range of anvil secateurs also includes models suitable for the occasional user to the seasoned gardener and across the budget. As with the bypass secateurs, the anvil secateurs offer many features to help make gardening easier and safer, such as the soft grip handles and blade locks, as well as being designed for long-term use.
And if you're not sure whether to go for bypass or anvil type secateurs, we have a useful two-piece Anvil and Bypass Secateurs Set.
Ratchet secateurs
Ratchet secateurs can have either bypass or anvil type blades. A ratchet spring enables cutting in stages, using a squeeze and release action, making it easier to cut through tougher and thicker branches and stems.
Take a look at our Ratchet Action Anvil Pattern Secateurs to see if this type would be right for you.